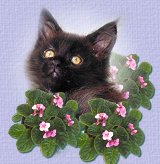 Poem Of LOVE

Poem of love what does love really mean.
Is it the mother the farther of both is love just a thing we say or is it our feelings does anybody know the real meaning of love?
What dose love mean? Can you tell me what it means. Can anyone explain? The only person I know that can tell us is Jesus He is love.
Love is JESUS. Without Jesus we have no love. And then how could we make it. I know everyone won't to go to Heaven but if we don't have Jesus there is no Heaven and no love.
So what I wan't you to do if you don't have Jesus in your heart I would like you to pray with me. Repeat:
Jesus, come into my heart and make me whole. Forgive me of all my sins and cleanse me with you love. Amen
Thank you for taking the time to read and pray with me.
God Bless.

Written by: ~Bridget~